New York Fashion Week je u punom zamahu, jedna za drugom, ređaju se revije za jesen/zimu 2011/12. godine, verujem da svi pratite i pomno klikćete po
style.com
. Takođe verujem da ste čuli da je ove godine uprava TUMBLR sajta odlučila da o svom trošku na nedelju mode dovede blogere kako bi na svoje TUBLR naloge postavljali sveže slike sa revija.
Jamie Back
je jedna od devojaka kojoj je dozvoljeno da zaviri u bekstejdž i isprati revije sve dok to deli sa drugima. A ona deli i to sjajne stvari. Pored odličnih fotografija Jamie nam donosi i
gif animacije
, koje su meni lično tako drage.
Momenat zauvek okovečen ponavlja se u besvest.
Odličan način da sagledamo njujoršku nedelju mode. Pokušajte da se udubite u svaku.
Za početak atmosfera pred ulazak na reviji, stajliš ljudi koji se probijaju pod naletima hladnog NY vetra.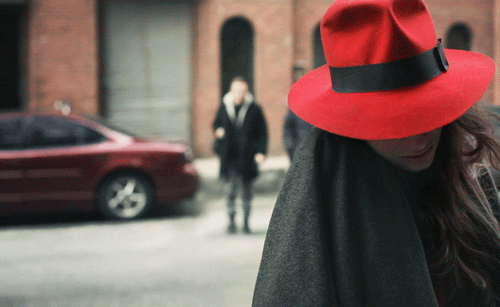 Onda frka, gužva, ludnica. Zauzimanje kako prvih, tako i
onih iza
redova. Ulazak poznatih faca, najezda fotoreportera, blicevi koji zaslepljuju...
Dok poznati, viđeni, slavni zauzimaju svoje
prvoredsko
jastuče u
backstage_u
se radi punom parom. Naravno još ništa nije gotovo i naravno da su svi u panici. Ipak nekako uspevaju da deluju dovoljno pribrano da obave finalne izmene i pošalju modele na pistu.
Još samo
final, final touch
i devojke su spremne za uskakanje u štikle, pa da samouvereno zašpartaju u novoj kolekciji.
I onda se sve zaboravlja i panika i naporne pripreme i gužva i frka oko mesta. Tu je samo (pre)glasna muzika i štrafta nove mode. Petanestak minuta
čiste modne poezije
. Sve do naredne revije koje počinje za ravno... 20 minuta! Oooh, kasnim!
Žuuurim i vidimo se kasnije :*